Definition of mince
(Entry 1 of 2)
1
a
: to cut or chop into very small pieces She minced the garlic.
b
: to subdivide minutely
especially
: to damage by cutting up
The director minced up the play.
2
: to utter or pronounce with affectation minced the word in the manner of the old lady
b
: to restrain (words) within the bounds of decorum minced no words in stating his dislike

— J. T. Farrell
: to walk with short steps in a prim affected manner The comedian minced across the stage.
Definition of mince (Entry 2 of 2)
1
: small chopped bits (as of food)
specifically
:
mincemeat
Slippery Words Quiz—Changing with the Times
What is an earlier meaning of nice?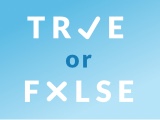 Test your knowledge - and maybe learn something along the way.
TAKE THE QUIZ