mead·​ow·​lark
ˈme-dō-ˌlärk
: any of several American songbirds (genus Sturnella of the family Icteridae) that are streaked brown above and in northernmost forms have a yellow breast marked with a black crescent
Example Sentences
Recent Examples on the Web
The white feathers of a meadowlark's tail flashed through the tall grass.
Bob Timmons, Star Tribune, 31 July 2020
Birds and ducks appeared in the sky after long, isolated winters with no visitors and 40-below nights; those first arrivals of mallards, western meadowlarks, and robins were essential to my sanity.
Gretel Ehrlich, The Atlantic, 2 May 2020
Thrushes and meadowlarks and black-and-white kingbirds chatter and flit, and on hazy summer evenings, the hills soften to purple and gray.
Andrew Mckean, Outdoor Life, 16 Apr. 2020
Who will stop his mower for an hour to splint the broken leg of a meadowlark.
New York Times, 31 Mar. 2020
Other birds that were spotted last week included four blue-gray gnatcatchers, three wood thrushes, a field sparrow, and five Eastern meadowlarks.
BostonGlobe.com, 29 July 2019
There was a red-throated loon at Spy Pond in Arlington, and a grasshopper sparrow and an Eastern meadowlark at Bear Creek Sanctuary in Saugus.
BostonGlobe.com, 29 Dec. 2019
The total bird population in the two countries has fallen by almost 3 billion, with grassland birds such as western meadowlarks and American sparrows and shorebirds such as green herons taking the biggest hits.
NBC News, 19 Sep. 2019
Reports from Crane WMA in Falmouth included 2 American kestrels, 9 Eastern phoebes, 2 grasshopper sparrows, 18 Eastern towhees, 2 bobolink, 4 Eastern meadowlarks, a dickcissel, and 2 blue grosbeaks.
BostonGlobe.com, 11 Sep. 2019
See More
---
Challenging Words You Should Know
Often used to describe "the march of time," what does inexorable mean?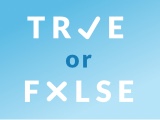 Test your knowledge - and maybe learn something along the way.
TAKE THE QUIZ