in·​fin·​i·​tive
in-ˈfi-nə-tiv
: formed with the infinitive
: a verb form normally identical in English with the first person singular that performs some functions of a noun and at the same time displays some characteristics of a verb and that is used with to (as in "I asked him to go") except with auxiliary and various other verbs (as in "no one saw him leave")
Example Sentences
Recent Examples on the Web
Adjective
This substitution of the conjunction and for the to that is part of an infinitive verb happens almost exclusively with the verb try.
Richard Lederer, San Diego Union-Tribune, 14 Nov. 2020
Noun
James Tiberius Kirk used to boldly go where no one has gone before — and never apologized for splitting the infinitive.
Carlos Monarrez, Detroit Free Press, 23 Apr. 2022
To love, synonymous with to be, a defective verb that only knows the present infinitive.
Claudio Magris, Harper's Magazine, 25 May 2021
Shakespeare split just one infinitive, the King James Bible none.
The Economist, 26 Apr. 2018
Which of the following best describes an easily irritated person?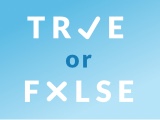 Test your knowledge - and maybe learn something along the way.
TAKE THE QUIZ