1
—
used to say what should happen or be true if a theory is correct
In theory, the reading skills of the students should improve.
2
—
used to say that something seems to be true or possible as an idea but may not actually be true or possible
I agree with you in theory, but realistically I don't think we have the time to do that.
Name That Color
Name that color: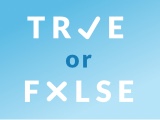 Test your knowledge - and maybe learn something along the way.
TAKE THE QUIZ