variants:

also British

humanise
humanized
;
humanizing
;
humanizes
1
a
: to represent (something) as human : to attribute human qualities to (something)
Much as we try, we can't stop

humanizing

our horses.
— Jeffrey Kluger
b
: to address or portray (someone) in a way that emphasizes that person's humanity or individuality
My goal, long before my father ever became homeless, was to

humanize

those who lived on the streets.
— Diana Kim
c
(1)
: to include or increase human interaction in (something, such as a process or place)
[Stan] Lowe said he's proud of the increased use of alternative-dispute resolution for the type of complaint that can be informally resolved between an officer and a member of the public. … "It

humanizes

the experience from both perspectives. It really does repair a relationship, but you're doing it one relationship at a time."
— Louise Dickson
(2)
: to adapt (something) to human nature or use
In this period of rapid change, the city began putting money back into the neighborhood. Over time, there was a conscious effort to invest in

humanizing

the landscape, including the reinstallation of the now-famous seven steel arches and street trees.
— Kaylee Harter and Shanti Lerner
The fact is, cats play different predatory roles in different natural and

humanized

landscapes.
— William S. Lynn
3
a
: to cause (a nonhuman organism or one of its parts) to include components (such as cells, tissues, or genes) of human origin or to produce human substances or components (such as insulin)
It's OK to mess with a creature's "simple" parts—the plumbing in its gut, let's say—but we're risking moral crisis when we start to

humanize

its neural tissue.
— Daniel Engber
But other forms of

humanized

mice, such as mice engineered to have a human immune system, are routine laboratory animals that seem to occasion little angst.
— Nicholas Wade
These "

humanized

" cells were then removed and cloned with tumor cells to make a cell line that produced pure human monoclonal antibodies, the researchers said.
— Warren E. Leary
b
: to modify (a nonhuman antibody) by genetic engineering to contain mainly human protein sequences
Monoclonals are made by cultivating antibody-producing cells in the immune system of mice, extracting them from the animals' spleen, and then going through an elaborate process to "

humanize

" the antibodies to avoid immune reactions in human patients.
— Gary Stix
We're using mice to make

humanized

antibodies that produce cancer drugs.
— William Saletan
Great Words for Scrabble
Which of the following Q-without-U words means the number five in cards or dice?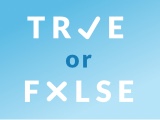 Test your knowledge - and maybe learn something along the way.
TAKE THE QUIZ