ho·​mo·​so·​cial
ˌhō-mə-ˈsō-shəl
: of, relating to, or involving social relationships between persons of the same sex and especially between men
Example Sentences
Recent Examples on the Web
James' career is a fascinating subject upon which to hang a narrative of homosocial bonding and the complicated dance of male friendship.
Maureen Lee Lenker, EW.com, 9 June 2022
Here was a comedy about a straight, white man's man—immersed in the heterosexual, homosocial world of pro sports—who's also thoughtful, nurturing, kind.
Judy Berman, Time, 19 July 2021
The Lighthouse' is thin enough to invite plentiful interpretations about masculinity, homosocial relations and desire, even if its more suggestive theme is Wake's punishing exploitation of Winslow.
Mark Olsenstaff Writer, Los Angeles Times, 18 Oct. 2019
Elite institutions are set up to encourage this kind of homosocial behavior Stories like Dolphin's and Ramirez's, in particular, could happen anywhere.
Tara Isabella Burton, Vox, 26 Sep. 2018
Directing the viewer's attention at times with little more than a disapproving stare, Meinhard guides us through what looks at first like a straightforward study of clashing cultures and homosocial group dynamics.
Justin Chang, latimes.com, 19 Apr. 2018
But in subsequent Wayne-Ford films, women recede from the foreground, as romance gives way to homosocial bonding.
Scott Stossel, WSJ, 15 Dec. 2017
See More
---
The Great British Vocabulary Quiz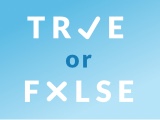 Test your knowledge - and maybe learn something along the way.
TAKE THE QUIZ