frowned
;
frowning
;
frowns
Synonyms of frown
1
: to contract the brow in displeasure or concentration
2
: to give evidence of displeasure or disapproval by or as if by facial expression
critics

frown

on the idea
: to show displeasure with or disapproval of especially by facial expression
I will be neither

frowned

nor ridiculed into error
—
Noah Webster
frowningly
ˈfrau̇-niŋ-lē
adverb
1
: an expression of displeasure
2
: a wrinkling of the brow in displeasure or concentration
Example Sentences
Verb
She was frowning when she entered the room, so I knew that she was annoyed about something.
the boss just stood there and frowned at his assistant who, once again, was in trouble
Noun
it was clear from the frown on the CEO's face that sales were headed in the wrong direction
Recent Examples on the Web
Verb
In the second bit, Ortega flips her Wednesday character's frown upside down and gives the camera some double espresso high school pep squad energy, which again totally confuses Yang.
—
Gil Kaufman, Billboard, 10 Mar. 2023
For here is that frown, those beetle brows, that coarse wavy hair tied into a bun like challah bread, that pugnacious nose, that stare of implacability designed to bore a hole in its beholder.
—
Owen Gleiberman, Variety, 20 Feb. 2023
While the glaceirs of ignorance icily frown, This soveriegn rule warms, like a thick iederdown.
—
Richard Lederer, San Diego Union-Tribune, 5 Sep. 2020
The city has set up a bilingual support center for survivors tailored to multiple cultures, but Wong worried that some immigrants, particularly older ones, frown upon seeking mental health care, which some view as taboo.
—
Meena Venkataramanan, Washington Post, 25 Jan. 2023
In the NCAA Tournament, everyone can dance, even if the school might frown upon it.
—
Dan Wolken, USA TODAY, 22 Mar. 2021
Forget the hand-waving complaining about broken modern societies: For the most part, humans adhere to social norms and frown on others who break them.
—
Ed Yong, Discover Magazine, 27 Aug. 2012
Unsurprisingly, most Americans frown upon antisocial behavior.
—
Andrew J. Hawkins, The Verge, 31 Jan. 2023
Amazon's closure of AmazonSmile adds to a growing list of reasons for people to frown recently.
—
Scharon Harding, Ars Technica, 19 Jan. 2023
Noun
There was not a frown in sight as onlookers lined Madison Avenue and Halstead to see the creative costumes and gave willing pups a well-deserved pat on the head.
—
cleveland, 17 Oct. 2021
Research also shows that dogs and horses prefer a smile to a frown.
—
Mark Barna, Discover Magazine, 28 Aug. 2018
Their caption was accompanied by a yellow emoji face sporting a skewed frown.
—
Emily Sweeney, BostonGlobe.com, 10 Feb. 2023
Shauna might carry herself with an air of dreary dissatisfaction, her face defaulting to a purse-lipped frown when no one else is around.
—
Angie Han, The Hollywood Reporter, 21 June 2022
Then my mother's worry stops all play And, as if in its rightful place, My father's frown divides my face.
—
Margalit Fox, New York Times, 9 Jan. 2023
Whilst thus screaming their eyes are firmly closed, so that the skin round them is wrinkled and the forehead contracted into a frown.
—
Kat Mcgowan, Discover Magazine, 29 Feb. 2012
Facial expressions also play a role in conveying emotion, which explains all the mascara and blush because judges need to distinguish a smile from a frown from 30 feet away.
—
Los Angeles Times, 10 Nov. 2022
They were surrounded by a dozen identical plaster busts, made by Vira, of a man with a weak chin, stern frown, and fanatically staring eyes.
—
George Packer, The Atlantic, 6 Sep. 2022
See More
Last Updated:
- Updated example sentences
---
A Good Old-Fashioned Quiz

Hear a word and type it out. How many can you get right?
TAKE THE QUIZ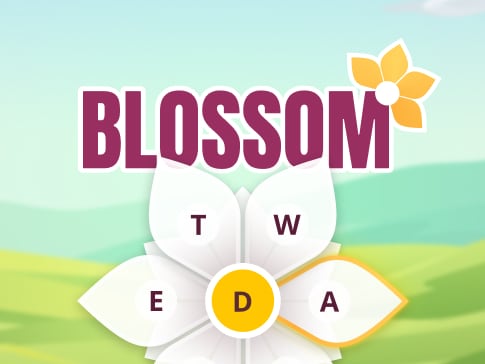 Can you make 12 words with 7 letters?
PLAY