expanded
;
expanding
;
expands
3
a
: to express at length or in greater detail
expandability
ik-ˌspan-də-ˈbi-lə-tē
noun
expandable
ik-ˈspan-də-bəl
adjective
Example Sentences
The liquid expands and contracts with changes in temperature.
His business has expanded to serve the entire state.
The coffee shop may expand into a full restaurant.
He has expanded his business to serve the entire state.
There are plans to expand the airport.
The police have decided to expand their investigation.
She plans to expand the lecture series into a book.
Expand the abbreviation "deg." to "degree."
See More
Recent Examples on the Web
The group ran a grant program to help local election offices respond to the pandemic, including by buying medical protective gear and purchasing supplies and equipment to expand vote-by-mail.
Alexa Corse, WSJ, 19 Sep. 2022
Looking ahead, Griswold said the museum wants to expand educational opportunities for minorities to launch careers in art history and museums by offering scholarships, internships, and other programs.
Steven Litt, cleveland, 19 Sep. 2022
These same individuals have shown us, time and time again, that there's no expense too great, including the lives of poor and working-class people, to expand the military and prison-industrial complex further.
Cheri Lucas Rowlands, Longreads, 17 Sep. 2022
This Murphy bed frame draws the eyes up to visually expand the room.
Mary Cornetta, Better Homes & Gardens, 15 Sep. 2022
Florida, Idaho, Indiana, West Virginia, and other conservative states have also worked to expand programs to help support private and religious schools with state funding.
Harry Bruinius, The Christian Science Monitor, 15 Sep. 2022
Those could be joined to new projects to expand opportunities for careers in the arts and culture—fields where, right now, Nigerians find their best opportunities by emigrating.
David Frum, The Atlantic, 14 Sep. 2022
My head is buzzing with new pattern designs and collaborations with other creatives to expand the collection through additional products.
House Beautiful, 13 Sep. 2022
Since then, the Larry H. Miller Company reportedly sold 10% of its remaining ownership interest in the Jazz to private equity firm Arctos Sports Partners, which is partnering with SEG to expand Utah's sports offerings.
Julie Jag, The Salt Lake Tribune, 13 Sep. 2022
See More
Last Updated: 22 Sep 2022
Namesake of the leotard, Jules Léotard had what profession?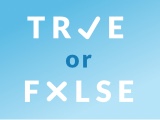 Test your knowledge - and maybe learn something along the way.
TAKE THE QUIZ