developed
;
developing
;
develops
1
a
: to set forth or make clear by degrees or in detail :

expound

develop

a thesis
b
: to make visible or manifest

developed

the scene in her mind
c
dyeing
: to treat with an agent to cause the appearance of color
d
photography
: to subject (exposed material) especially to chemicals in order to produce a visible image

develop

film
also
: to make visible by such a method
develop

pictures
e
: to elaborate (a musical idea) by the working out of rhythmic and harmonic changes in the theme (see

theme

sense 4

)
2
a
: to work out the possibilities of

develop

an idea
b
: to create or produce especially by deliberate effort over time

develop

new ways of doing business

develop

software
3
a
: to make active or promote the growth of

developed

his muscles

developing

your mental abilities
b
(1)
: to make available or usable

develop

natural resources
(2)
: to make suitable for commercial or residential purposes

develop

land
c
games
: to move (a chess piece) from the original position to one providing more opportunity for effective use

develop

the rook
4
a
: to cause to evolve or unfold gradually : to lead or conduct (something) through a succession of states or changes each of which is preparatory for the next

developed

his argument
b
: to expand by a process of growth working to

develop

the company further
c
biology
: to cause to grow and differentiate along lines natural to its kind more rain will be needed to

develop

the plants properly
d
: to become infected or affected by

developed

pneumonia
5
: to acquire gradually

develop

an appreciation for ballet
1 biology
a
: to go through a process of natural growth, differentiation (see

differentiation

sense 3

), or evolution by successive changes A blossom

develops

from a bud.
2
: to become gradually manifest the facts that

developed

over the next few days
3
: to come into being gradually the situation

developing

in eastern Europe
also
:
turn out
sense 2a
it

developed

that no one had paid the bill
to fake an opponent out of position
Get Word of the Day daily email!
Where in the World? A Quiz
What language does pajama come from?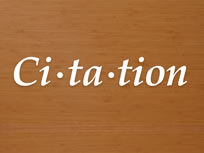 Test Your Knowledge - and learn some interesting things along the way.
TAKE THE QUIZ