differentiated
;
differentiating
Essential Meaning of differentiate
1
: to make (someone or something) different in some way
The only thing that differentiates the twins is the color of their eyes.
2
: to see or state the difference or differences between two or more things
Full Definition of differentiate
2
: to mark or show a difference in : constitute a contrasting element that distinguishes
features that

differentiate

the twins
how we

differentiate

ourselves from our competitors
3
: to develop differential or distinguishing characteristics in
What differentiated a laborer from another man …
— Sherwood Anderson
4
biology
: to cause differentiation (see

differentiation

sense 3b

) of in the course of development
cells that are

differentiated

from stem cells
5
: to express the specific distinguishing quality of :

discriminate
differentiate

poetry and prose
1
: to recognize or give expression to a difference
difficult to

differentiate

between the two
2
: to become distinct or different in character
Farm Idioms Quiz
What does 'poke' refer to in the expression 'pig in a poke'?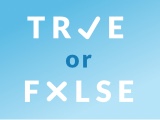 Test your knowledge - and maybe learn something along the way.
TAKE THE QUIZ