: the act or result of evaluating
a situation that requires careful

evaluation
: determination of the value, nature, character, or quality of something or someone
What's your

evaluation

of her writing ability?
a patient undergoing psychiatric

evaluation
The CIA described my

evaluation

of the situation as "sound, perceptive and very much in line with our own."
— Robert S. McNamara
Only 24 states require any kind of testing or

evaluation

for homeschooled students …
— Andrew J. Rotherham
As part of a standard

evaluation

, patients are given a series of tests …
— Jerome Groopman
Eponyms: Words Named After People
What is the best definition of boycott?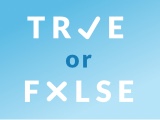 Test your knowledge - and maybe learn something along the way.
TAKE THE QUIZ