el·​o·​quent
ˈe-lə-kwənt
Example Sentences
He [H. L. Mencken] relished the vagaries of vernacular speech and paid

eloquent

homage to them in The American Language.
Jackson Lears, New Republic,

27 Jan. 2003
Samuel Johnson is palmed off in classrooms as a harmless drudge of a lexicographer, yet open the Dictionary anywhere and find precision and

eloquent

plainness.
Guy Davenport, The Geography of the Imagination,

(1954) 1981
There was a burst of applause, and a deep silence which was even more

eloquent

than the applause.
Thomas Hardy, The Mayor of Casterbridge,

1886
His success serves as an eloquent reminder of the value of hard work.
an eloquent writer and speaker, Elizabeth Cady Stanton was one of the founders of the women's rights movement
Recent Examples on the Web
Not all of these daredevil directorial moves are eloquent, and the Ahmanson's large proscenium stage objectifies the production in a way that distances the audience and subjects the shows to a more detached type of scrutiny.
Charles Mcnulty, Los Angeles Times, 16 Sep. 2022
This book gives dramatic and eloquent expression to veterans and their families in search of redemption and peace.
Stefanie Milligan, The Christian Science Monitor, 19 Oct. 2022
There were softly elegant and eloquent runs of sophisticated soul leaned against hot-wired Orleans parish piano rolls.
A.d. Amorosi, Variety, 23 Sep. 2022
This makes for surprisingly eloquent and compelling reading.
Claire Messud, Harper's Magazine , 17 Aug. 2022
Within the space of a close-up (the film was shot by Alfonso Herrera Salcedo), the sorrowful gleam in Faye's eyes and the lines etched in her brow tell a moving and eloquent story, even before the movie itself makes some of that story explicit.
Justin Chang, Los Angeles Times, 28 July 2022
On Sunday, soprano Latonia Moore, in lovely voice, gave the work a sympathetic and eloquent performance, ably supported by Nelsons and the BSO.
Jeremy Eichler, BostonGlobe.com, 25 July 2022
To me, Doc's work has always reflected a very simple but eloquent perspective on life.
Jeff Wagner, The Enquirer, 17 June 2022
Some of the chorus members are more eloquent when not speaking.
Los Angeles Times, 10 Sep. 2022
See More
Podcast
Get Word of the Day delivered to your inbox!
Last Updated:
- Updated example sentences
Which of the following best describes an easily irritated person?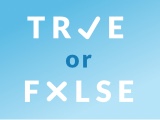 Test your knowledge - and maybe learn something along the way.
TAKE THE QUIZ