dis·​ag·​gre·​gate
(ˌ)dis-ˈa-gri-ˌgāt
disaggregated
;
disaggregating
;
disaggregates
disaggregation
(ˌ)dis-ˌa-gri-ˈgā-shən
noun
disaggregative
(ˌ)dis-ˈa-gri-ˌgā-tiv
adjective
Example Sentences
Recent Examples on the Web
Dawes meant both to disaggregate Indian land and to desegregate it, bringing in farmers who would model civilized agrarianism for their Indian neighbors.
Philip Deloria, The New Yorker, 18 July 2022
At Cisco, co-filers Etica SGR, the Greater Manchester Pension Fund, and the Missionary Oblates, also want the company to disaggregate its profits in foreign markets and disclose information about its tax payments in non-U.S. markets.
Nana Ama Sarfo, Forbes, 28 June 2022
There is a federal mandate to disaggregate data for Native Hawaiian and Pacific Islanders.
Deidre Mcphillips, CNN, 16 June 2022
Shinagawa said the National Cancer Institute should spend more money on studies focused on Asian American populations and disaggregate the data collected.
Claire Wang, NBC News, 7 June 2022
While those numbers don't disaggregate hate crimes against Asian American women, findings from community groups are noteworthy.
Harmeet Kaur, CNN, 15 Mar. 2022
One potential outcome should be obvious: break up and disaggregate Big Food into smaller constituents that would have to compete for harder customers.
Errol Schweizer, Forbes, 4 Jan. 2022
In this system, members of a pool that tests positive do not have to be re-tested because lab workers can disaggregate the samples in the pool to find the positive person or people.
Laura Krantz, BostonGlobe.com, 22 Jan. 2021
The study didn't disaggregate all Asian American subgroups, including Filipino Americans, another large subset of New York Asians whose presence in the medical field has made the community particularly at risk for Covid-19.
NBC News, 17 Dec. 2020
See More
---
The Great British Vocabulary Quiz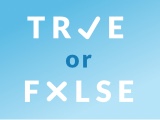 Test your knowledge - and maybe learn something along the way.
TAKE THE QUIZ