de·​mand·​ing
di-ˈman-diŋ
demandingly
di-ˈman-diŋ-lē
adverb
Example Sentences
She had a demanding schedule with little free time. Factory work can be physically demanding. I have heard it is one of the most demanding courses at the university. Their boss was really demanding, often expecting them to work long into the night.
Recent Examples on the Web
Such concerns can be legitimate: a senator's job is among the most demanding and influential in the country, and voters deserve a clear understanding of whether a person can competently represent them.
Dhruv Khullar, The New Yorker, 24 Oct. 2022
The screen is bright and beautiful, and the processor is fast enough to fly through all but the most demanding of tasks.
Sascha Brodsky, Popular Mechanics, 21 Oct. 2022
Of the finalists, Mullins, 27, is the only one who predominantly played center field, the most demanding defensively of the three spots.
Nathan Ruiz, baltimoresun.com, 25 Oct. 2021
Stellantis predicts the twin-turbo Hurricane engines will use 15% less fuel than a comparably powerful Hemi V8 a big deal as emissions and fuel economy standards become more demanding.
Mark Phelan, Detroit Free Press, 13 Oct. 2022
The legacy of a business is dependent on many factors–but the demanding work of planning a leadership transition long in advance cannot be avoided.
Bylaurie Cure, Fortune, 5 Oct. 2022
Doubs, a perfectionist like his quarterback, is just in the first stages of working with Rodgers and enjoys the demanding nature of his position as well as working with the NFL MVP.
Lori Nickel, Journal Sentinel, 3 Oct. 2022
At the time, some football people claimed Black players were not smart enough to play the demanding position of quarterback.
Fred Bowen, Washington Post, 29 Sep. 2022
And those glycogen stores do need to be replenished, ideally before the next demanding run.
Malissa Rodenburg, Outside Online, 29 Sep. 2022
See More
Last Updated:
- Updated example sentences
Which of the following best describes an easily irritated person?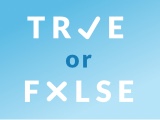 Test your knowledge - and maybe learn something along the way.
TAKE THE QUIZ