Essential Meaning of define
1
: to explain the meaning of (a word, phrase, etc.)
How would you define (the word) "grotesque"?
a term that is difficult to define
2
: to show or describe (someone or something) clearly and completely
The government study seeks to define urban poverty.
Her book aims to define acceptable social behavior.
See More Examples
He was defined by his passions. [=his passions showed what kind of person he was]
She believes that success should be

defined in terms of

health and happiness.
Tigers are

broadly/loosely defined

[=described very generally] as large cats.
He

narrowly defines

[=describes very specifically] a hero as someone who has earned a medal in battle.
3
: to show the shape, outline, or edge of (something) very clearly
That fence defines the far edge of the property.
Full Definition of define
1
a
: to determine or identify the essential qualities or meaning of
whatever

defines

us as human
b
: to discover and set forth the meaning of (something, such as a word)
how the dictionary defines "grotesque"
c
computing
: to create with established rules or parameters
define

a window
define

a procedure
2
a
: to fix or mark the limits of :

demarcate
rigidly defined property lines
b
: to make distinct, clear, or detailed especially in outline
the issues aren't too well defined
eyes

defined

by mascara
3
:

characterize

,

distinguish
you

define

yourself by the choices you make
— Denison Univ. Bull.
the moment that

defined

the campaign
Dog Words Quiz
Which of the following animals has a dog in its etymology?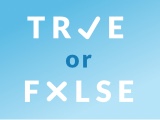 Test your knowledge - and maybe learn something along the way.
TAKE THE QUIZ