co·​mes·​ti·​ble
kə-ˈme-stə-bəl
Example Sentences
Adjective
some mushrooms are comfortably comestible, but others are decidedly poisonous
Recent Examples on the Web
Adjective
For the next several weeks, acres of gingham blankets will be unfurled in grassy parkscapes coast to coast upon which thousands of wicker hampers will disgorge their comestible contents for the benefit of those who wish to dine al fresco.
Adam Tschorn, Los Angeles Times, 13 July 2022
At the end of a catering event, what's left over and comestible makes its way to Rethink, a nonprofit that provides meals to people living without food security.
David Kortava, The New Yorker, 13 Aug. 2021
As far as comestible trends, Barcelona has long been a lab for innovation both within Spain and abroad.
Lauren Mowery, USA TODAY, 19 June 2017
Noun
Throughout this in vino veritas revel, every sip of Jack Daniels and every comestible gives the partiers sustenance.
Armond White, National Review, 1 Oct. 2021
Fast-food companies have long attempted to stave off disposability by piggybacking on broader cultural moments, hoping to extend their reach beyond the comestible into the permanently tangible.
Jon Caramanica, New York Times, 11 Sep. 2020
Three hours later, Dragon and its cheesy comestible returned safely to Earth.
Eric Berger, Ars Technica, 3 June 2020
That same approach will hold you in good stead when tipping the folks who are delivering groceries to your door through services such as Yummy.com, Amazon Fresh or Instacart, some of whom are also plucking your comestibles off the shelves.
Los Angeles Times, 8 May 2020
The pregnancy apps Ovia, The Bump and What to Expect all compare them to comestibles.
Alex Van Buren, New York Times, 13 Apr. 2020
For Balsamico Tradizionale di Modena, the geographic-specific comestible protected by the European Commission, head to Modena and Reggio Emilia provinces.
Elizabeth Chang, Washington Post, 2 July 2019
Master chef Silvio Giavedoni provided the scrumptious comestibles.
Hamish Bowles, Vogue, 21 May 2019
Some of the price is for the soft drinks, craft beer, wine, premium liquor and food, which includes grill stations that offer freshly made artisan pizzas and other comestibles.
Phil Rosenthal, chicagotribune.com, 11 Apr. 2018
See More
Podcast
Get Word of the Day delivered to your inbox!
---
Challenging Words You Should Know
Often used to describe "the march of time," what does inexorable mean?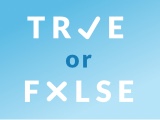 Test your knowledge - and maybe learn something along the way.
TAKE THE QUIZ