—
used to describe the effect that something has when people first learn about it
Their decision came as a surprise (to me).
It should come as no surprise that many people oppose the plan.
The news of her recovery came as a great relief to all of us.
Name That Food
Name these cookies!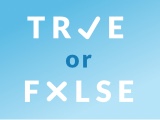 Test your knowledge - and maybe learn something along the way.
TAKE THE QUIZ