cloud·​ber·​ry
ˈklau̇d-ˌber-ē
: a creeping herbaceous raspberry (Rubus chamaemorus) of north temperate regions
also
: its pale amber-colored edible fruit
Example Sentences
Recent Examples on the Web
The Cloudberry Sunjoy — a combination of cloudberry and cherry blossom flavors added to a mix of lemonade and sweetened ice tea — has also been added to Chick-fil-A's menu.
Avery Newmark, ajc, 27 Apr. 2022
Another new item will be the Cloudberry Sunjoy, a combination of cloudberry and cherry blossom flavors added to a Sunjoy base – a mix of lemonade and sweet ice tea.
Leada Gore | Lgore@al.com, al, 25 Apr. 2022
Each of the scents is a new proposition; Skies leans aquatic and earthy with notes of quince, lotus flower, and seaweed, while Love is a woodsy nature walk through a mossy field of cloudberry.
Janelle Okwodu, Vogue, 19 Apr. 2022
Southwards, the coast yields to low stands of dwarf birch and willow, sphagnum bogs of arctic cotton grass, pitcher plants, blueberries, lingonberries, and cloudberries.
Juliana Hanle, Scientific American, 18 Nov. 2019
Don't miss the chance to go for a hike in one of the country's national parks: July is when berry-picking season begins, and the hedgerows burst with bilberries and cloudberries.
Mark Ellwood, Condé Nast Traveler, 29 May 2019
Daisy Love — the fragrance — is much more complex; in addition to the cloudberries, the floral-meets-gourmand scent features notes of petals from the daisy tree, and a dry down of driftwood and cashmere musks.
Marci Robin, Allure, 8 Aug. 2018
Pantzar's Finns seem to spend much of their free time frolicking in forests gathering wild mushroom and berries— cloudberries presumably among them.
Eve Macsweeney, Vogue, 11 June 2018
The new perfume, Daisy Love, smells like cloudberry, daisies, and driftwood.
Sarah Spellings, The Cut, 2 Apr. 2018
See More
---
The Great British Vocabulary Quiz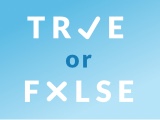 Test your knowledge - and maybe learn something along the way.
TAKE THE QUIZ