1
or less commonly
Centaur
: any of a race of creatures fabled to be half human and half horse and to live in the mountains of Thessaly
2
Centaur
,
astronomy
: any of a class of asteroids with elliptical orbits that typically lie between the orbits of Jupiter and Neptune The

Centaurs

are distinguished dynamically as a group of objects whose orbits cross those of the Jovian planets and whose perihelions lie outside the orbit of Jupiter.

— Robert H. Brown et al.
Who Knew?
What is a ruelle?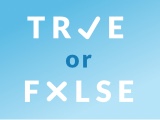 Test your knowledge - and maybe learn something along the way.
TAKE THE QUIZ