1
: resembling, befitting, or typical of a brute or beast
brutish

strength
brutish

violence
But its skull is curiously

brutish

, with thickened braincase walls, massive browridges, and evidence of powerful neck muscles. All in all, H. erectus fits the familiar stereotype of the … caveman.
— Matt Cartmill
2
a
: strongly and grossly sensual
brutish

gluttony
He thinks he is a poetic amorist; he is a

brutish

sensualist.
— Stanley Kauffmann
b
: showing little intelligence or sensibility
a

brutish

lack of understanding
Life without enlightenment is nasty and

brutish

, yet it is the natural condition …
— Frank Kermode
Return of Name that Color!
Name that color: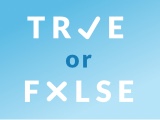 Test your knowledge - and maybe learn something along the way.
TAKE THE QUIZ