: cooked by direct exposure to radiant heat : cooked in an oven under a broiler
Example Sentences
Recent Examples on the Web
Try pairing it with simple toppings like spicy soppressata, sweet broiled cherry tomatoes, or black olives, lemon zest, and mint.
Saveur, 11 Aug. 2015
About a dozen offerings are on the menu along with six sides including broiled salami and scrambled eggs with dill.
Marc Bona, cleveland, 17 Jan. 2020
Last year Akuto and Montgomery added gorgeously composed Japanese-style breakfasts: One meal in July included broiled black cod perfumed with yuzu, dashi omelet, eight-grain rice, broccolini with sesame and almond dressing.
Los Angeles Times, 11 Jan. 2020
Social media manager Emily Schultz advocates for a broiled top and a minimal amount of sugar.
Sarah Jampel, Bon Appétit, 16 Sep. 2019
Enjoy this for its ripeness and exuberance, with broiled fish or roast chicken.
Dave Mcintyre, Washington Post, 13 Sep. 2019
Delicate Kumamotos, are always worthwhile, as are the plump broiled Bucksports, a briny and robust variation of Pacific oysters.
Richard Stenger, SFChronicle.com, 3 July 2018
For those who like to eat local, make time on the way back for a stop at Jemma's Seaview Treehouse Kitchen for broiled lobsters and a wedge of mac 'n' cheese layered with slices of breadfruit.
Melanie Reffes, USA TODAY, 9 Apr. 2018
This pulled sweet potato burger with feta uses a black vinegar sauce, made from broiled scallions, red wine vinegar, black garlic cloves, and roasted-pepper seasoning.
Martin Nordin, Bon Appetit, 21 Mar. 2018
See More
Buying Guide
---
The Great British Vocabulary Quiz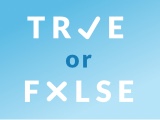 Test your knowledge - and maybe learn something along the way.
TAKE THE QUIZ