Definition of binary
(Entry 1 of 2)
1 : something made of two things or parts specifically : binary star
2 mathematics : a number system based only on the numerals 0 and 1 : a binary (see binary entry 2 sense 3a) number system 42 is written as 101010 in binary.
3 : a division into two groups or classes that are considered diametrically opposite … human sexuality is more complicated than the simple binary of "homosexuals" and "heterosexuals." — Ms
Definition of binary (Entry 2 of 2)
1 : compounded or consisting of or marked by two things or parts
2 music
a : duple —used of measure or rhythm
b : having two musical subjects or two complementary sections a song in binary form
3a mathematics : relating to, being, or belonging to a system of numbers having 2 as its base the binary digits 0 and 1
b : involving a choice or condition of two alternatives (such as on-off or yes-no)
4a chemistry : composed of two elements (see element sense 2e), an element and a radical (see radical entry 2 sense 4) that acts as an element, or two such radicals
b : utilizing two harmless ingredients that upon combining form a lethal substance (such as a gas) binary weapons
5 : relating two logical or mathematical elements a binary operation
6 : of or relating to the use of stable oppositions (such as good and evil) to analyze a subject or create a structural model the binary opposition of male and female— Joan W. Scott
one that holds something together
Get Word of the Day daily email!
Words from Greek and Roman Mythology Quiz
Boreal comes from the name of the ancient Greek god of which wind?

Test your visual vocabulary with our 10-question challenge!
TAKE THE QUIZ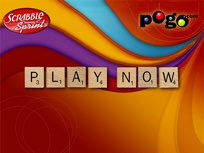 Test Your Knowledge - and learn some interesting things along the way.
TAKE THE QUIZ