besmudged
;
besmudging
;
besmudges
: to soil or tarnish (someone or something) with or as if with a blurry spot or stain :

smudge
She looked up at him, raising her swollen eyelids with a great effort, in a sorrowful expression of her drooping mouth, of her whole

besmudged

and tear-stained face.
— Joseph Conrad

, An Outcast of the Islands,

1896
Just as she turned onto aisle 14 … she crossed the path of Button Bowles, the famous advertising genius, who announced he had secretly obtained her husband's favorite shirt and then proceeded to

besmudge

it with chocolate syrup and axle grease.
— Tom Shales

, Washington Post,

30 Oct. 1979
Northrop's unpopularity

besmudged

Davis when the war began to go so badly for the South.
— James M. McPherson

, Battle Cry of Freedom: The Civil War Era,

2003
Thomas Penn was most upset that his reputation as an honorable man had been

besmudged

by Sir William's insinuations.
— Beth Fowkes Tobin

, Picturing Imperial Power,

1999
… the moralists pointed to his presumption as proof that money had so

besmudged

the polished brightwork of the American political machinery that the presidency had become an office as easily bought as a municipal judgeship or a seat in the United States Senate.
— Lewis H. Lapham

, Harper's,

April 1996
Challenging Words You Should Know
Often used to describe "the march of time," what does inexorable mean?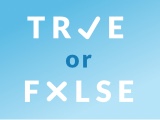 Test your knowledge - and maybe learn something along the way.
TAKE THE QUIZ