ar·​chae·​ol·​o·​gy
ˌär-kē-ˈä-lə-jē
1
: the scientific study of material remains (such as tools, pottery, jewelry, stone walls, and monuments) of past human life and activities
archaeological
ˌär-kē-ə-ˈlä-ji-kəl
adjective
archaeologically
ˌär-kē-ə-ˈlä-ji-k(ə-)lē
adverb
archaeologist
ˌär-kē-ˈä-lə-jist
noun
Example Sentences
Recent Examples on the Web
Plot details are scant at the moment, but according to a report by Empire, everyone's favorite professor of archaeology will be fighting a familiar foe this time around: Nazis.
Lauren Huff, EW.com, 22 Nov. 2022
The specialists hailed not just from the field of archaeology, but also from several disciplines, including geology; archaeobotany, the study of ancient plants; epigraphy, the study of inscriptions, and numismatics, the study of ancient coins.
Patrick Smith, NBC News, 8 Nov. 2022
And although some parts of the Uyghur internet are archived for future digital archaeology, much of it has simply vanished forever.
Masha Borak, WIRED, 2 Nov. 2022
While this may seem an unusual combination, Humphreys believes archaeology offers the perfect opportunity to those struggling with the transition to civilian life.
Lianne Kolirin, CNN, 1 Oct. 2022
This body fat could partially explain his mummification, says Michele Koons, curator of archaeology at the Denver Museum of Nature & Science, who was not involved in the research.
Stephanie Pappas, Scientific American, 28 Oct. 2022
Some still contain the archaeology of ancient Puebloan rock structures or steps cut into the sandstone that once served as ladders.
Pete Mcbride, Smithsonian Magazine, 23 Sep. 2022
Hayeur Smith set out to test Østergård's hypothesis against the archaeology, starting with the evidence from Tatsipataa.
Francine Russo, Scientific American, 18 Sep. 2022
Under the Baathist government, field archaeology was at best discouraged and at worst prohibited.
New York Times, 20 Apr. 2022
See More
Last Updated:
- Updated example sentences
Which of the following best describes an easily irritated person?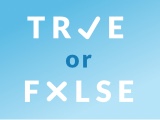 Test your knowledge - and maybe learn something along the way.
TAKE THE QUIZ