an·​ti·​sep·​tic
ˌan-tə-ˈsep-tik
Synonyms of antiseptic
1
a
: opposing microbial infection
especially
: preventing or inhibiting the growth or action of microorganisms (such as bacteria) in or on living tissue (such as the skin or mucous membranes)
applied an

antiseptic

solution to the wound
In general, the preparation of the skin with one or more

antiseptic

agents (e.g, alcohol, iodine tincture, an iodophor, or chlorhexidine gluconate) applied individually or sequentially in a concentric fashion to the venipuncture site should provide that proper satisfactory antisepsis …
—
Calvin L. Strand et al.
b
: relating to or characterized by the use of antiseptic substances
2
a
: scrupulously clean :

aseptic
antiseptic

surgical instruments
b
: extremely neat or orderly
especially
: neat to the point of being bare or uninteresting
a spare,

antiseptic

waiting room
c
: free from what is held to be contaminating
an

antiseptic

version of rustic life
d
: having a cleansing or purifying quality or effect
… the

antiseptic

effect of sturdy criticism.
—
New Republic
3
b
: of, relating to, or being warfare conducted with cold precision from a safe distance with few or no casualties on one's side
: an antiseptic substance : a substance (such as isopropyl alcohol or chlorhexidine) that destroys or inhibits the growth or action of microorganisms (such as bacteria) especially in or on living tissue (such as the skin or mucous membranes)
clean the wound with an

antiseptic
Example Sentences
Adjective
known for keeping a strenuously antiseptic kitchen, the floor of which does indeed seem fit for eating off of
for such an expensive, elegant Sunday brunch, one would expect the attendants at the buffet tables to be professionally attired in starched, antiseptic white jackets
Noun
Clean the affected area with an antiseptic.
He applied antiseptic to the wound.
Recent Examples on the Web
Adjective
But the difference is that there is an air of objectivity with ChatGPT—this comes, in part, from its neutral, antiseptic writing voice.
—
Alex Shephard, The New Republic, 1 Mar. 2023
For minor wounds, there are a number of adhesive bandages as well as antiseptic wipes and triple antibiotic ointment.
—
Jim Cobb, Field & Stream, 14 Feb. 2023
The Strawfield Pets Chlorhexidine Shampoo also contains chlorhexidine, an antiseptic agent.
—
Amber Smith, Discover Magazine, 16 Oct. 2022
Honey is a natural antiseptic and anti-inflammatory that soothes itching, while aloe vera relieves skin irritation and helps reduce redness.
—
Lindsay Modglin, Health, 13 Feb. 2023
Byers, a cannabis user, said the bill could transform retailers from antiseptic, pharmacy-like locations into community spaces.
—
Noah Goldbergstaff Writer, Los Angeles Times, 13 Feb. 2023
The wooden case is a nice touch, if far from the antiseptic materials used in today's labs.
—
Jennifer Doudna, Smithsonian Magazine, 13 Feb. 2023
First aid items, including bandages, gauze, pads, first aid tape, antiseptic creams, hydrogen peroxide, alcohol, latex gloves and instant cold packs. Candles and flashlights.
—
Emily Deletter, The Enquirer, 8 Feb. 2023
Chemical residue found in the jars allowed researchers to identify mixtures of fragrant or antiseptic oils, tars and resins, according to the study.
—
Gabrielle Nolin, NBC News, 2 Feb. 2023
Noun
Chlorhexidine gluconate is an antiseptic that may be used to treat bacterial skin disorders, and miconazole nitrate can be used to treat fungal infections.
—
Amber Smith, Discover Magazine, 22 Oct. 2022
Developed in 1879 as a surgical antiseptic, Listerine sold for a variety of purposes.
—
Allison Futterman, Discover Magazine, 13 Oct. 2022
Ethanol, the intoxicant in beer, is a powerful antiseptic, but not a good cold remedy.
—
Christian Millman, Discover Magazine, 28 May 2013
Lavender oil is a natural antiseptic that wards off the bacteria that prevent healthy and strong growth.
—
Dallas News, 30 Nov. 2022
Chamomile has a soothing effect and is also a natural antiseptic.
—
Amber Smith, Discover Magazine, 16 Oct. 2022
Aloe vera hydrates, while calendula and nutmeg soothe, and vetiver is a natural antiseptic that also happens to smell deliciously manly.
—
The Salt Lake Tribune, 12 May 2022
My mother knew the spice's sulfur compounds as an antiseptic, an antispasmodic, a digestive, a diuretic, an expectorant, a sedative, and a laxative.
—
Madhur Jaffrey, The New Yorker, 14 Oct. 2022
Then, give it a spritz of an antiseptic or sterilizing spray to prevent the spread of any plant diseases.
—
Kat De Naoum, Better Homes & Gardens, 20 Sep. 2022
See More
Last Updated:
- Updated example sentences
---
Challenging Standardized Test Words, Vol. 2
The business's new computer system proved not to be a panacea.

You know what it looks like… but what is it called?
TAKE THE QUIZ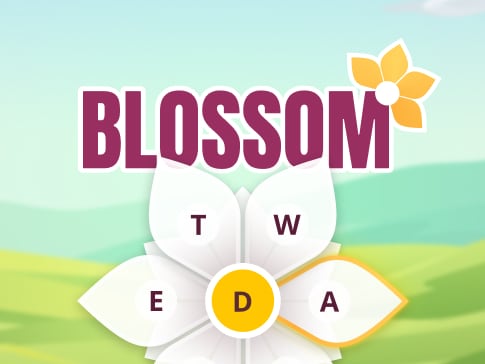 Can you make 12 words with 7 letters?
PLAY