an·​cho·​vy
ˈan-ˌchō-vē
plural
anchovies
or
anchovy
: any of a family (Engraulidae) of small fishes resembling herrings that includes several (such as Engraulis encrasicholus) that are important food fishes used especially in appetizers, as a garnish, and for making sauces and relishes
Example Sentences
a salad topped with garlic and anchovies
Recent Examples on the Web
Add anchovy, then slowly add olive oil in a thin, steady stream.
Kathleen Squires, WSJ, 16 June 2022
Another projected that by 2100, oxygen loss and warming could halve the range of the West Coast anchovy—a forage fish that helps support entire ecosystems.
Julia Rosen, Smithsonian Magazine, 8 Mar. 2022
Don't be afraid of the anchovy; rinsing and blotting the fillets tames the harshness.
San Diego Union-Tribune, 29 Dec. 2021
Some of the fish stocks being overexploited include Japanese anchovy, Alaska pollock, and South American pilchard.
Matt Reynolds, Wired, 23 Nov. 2021
Lawson devotes one chapter to the unglamorous anchovy.
Helen Rosner, The New Yorker, 14 Apr. 2021
An ignominious conclusion for the anchovy lineage; a delicious conclusion for our Caesar salads.
CNN, 30 May 2020
In all these recipes, there were so many anchovies.
Kerry Elson, The New Yorker, 28 May 2020
Pissaladières are caramelized onion tarts with olives and anchovies.
Saveur, 15 May 2020
See More
Which of the following best describes an easily irritated person?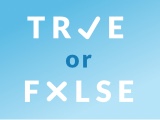 Test your knowledge - and maybe learn something along the way.
TAKE THE QUIZ