Definition of agnostic
(Entry 1 of 2)
1 : a person who holds the view that any ultimate reality (such as God) is unknown and probably unknowable broadly : one who is not committed to believing in either the existence or the nonexistence of God or a god
2 : a person who is unwilling to commit to an opinion about something political agnostics
Definition of agnostic (Entry 2 of 2)
1 : of, relating to, or being an agnostic : involving or characterized by agnosticism
3 usually used after a noun
a : not preferring a particular device or system "Children are platform agnostic," said Alice Cahn, vice-president of development for Cartoon Network. "If you want to look foolish with a preschooler, say, 'Sorry, you can't watch that. It's not on.' It's TiVoed, it's online, it's on video on demand." — Business Wire
b : designed to be compatible with different devices (such as computers or smartphones) or operating systems content that is OS agnostic —often used in combination The application is platform-agnostic, so it can work on your tablet or cell phone.
to clear from alleged fault or guilt
Get Word of the Day daily email!
Difficult Vocab Quiz
Which is a synonym of discomfit?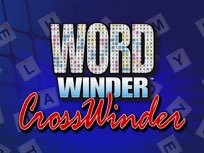 Test Your Knowledge - and learn some interesting things along the way.
TAKE THE QUIZ