ab·​ro·​gate
ˈa-brə-ˌgāt
Example Sentences
If UAL continues to bleed red ink, some analysts say bankruptcy—which would allow it to

abrogate

its union contracts—may be its only hope.
Business Week,

12 Nov. 2001
We may not always like what we hear but we are always the poorer if we close down dialogue; if we

abrogate

free speech, and the open exchange of ideas.
Nikki Giovanni, Sacred Cows … and Other Edibles,

1988
For their part, some of the pipeline companies saddled with these contracts for high-priced, deregulated gas have declared that they will simply

abrogate

them …
Barry Commoner, New Yorker,

2 May 1983
The company's directors are accused of abrogating their responsibilities.
the U.S. Congress can abrogate old treaties that are unfair to Native Americans
Recent Examples on the Web
Putin could decide to abrogate the treaty and test regardless, but that seems unlikely.
Kyle Mizokami, Popular Mechanics, 20 Oct. 2022
The bill would effectively abrogate a 2012 Supreme Court case which significantly limited the ability for states to be involved in immigration enforcement.
Adam Shaw, Fox News, 27 Sep. 2022
Promote the Vote denies that its proposal, if adopted by voters, would abrogate the constitutional provisions alleged by Defend Your Vote, the group that filed the challenge.
Detroit Free Press, 1 Sep. 2022
Tensions flared between the groups, particularly over moves in 1989 by Yugoslav President Slobodan Milosevic, a nationalist Serb, to abrogate the autonomy of Kosovo enshrined in the Yugoslav constitution.
Annabelle Timsit, Washington Post, 31 July 2022
What Britain has is a prime minister with instincts, sometimes good, sometimes bad, who almost as a point of principle refuses ever to temper or abrogate them in any way.
Tom Mctague, The Atlantic, 5 July 2022
But Saied's steps to abrogate the country's institutions or place them under his control have raised alarms among democracy and human rights advocates in Tunisia and abroad — including the United States.
Washington Post, 30 Mar. 2022
After the meeting, McKay and McCabe suggested the highway be renamed in honor of astronaut John Glenn, which would abrogate the need for new road signs.
James Brooks, Anchorage Daily News, 4 Mar. 2022
The Russian Foreign Ministry had earlier demanded that NATO officially abrogate a 2008 promise, known as the Bucharest Declaration, that Ukraine and Georgia would be welcomed into the alliance.
New York Times, 17 Dec. 2021
See More
Podcast
Get Word of the Day delivered to your inbox!
Last Updated:
- Updated example sentences
Which of the following best describes an easily irritated person?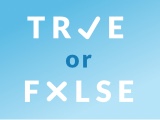 Test your knowledge - and maybe learn something along the way.
TAKE THE QUIZ