: in an able and skillful manner : with ability, skill, or proficiency
was

ably

assisted
This silly comic Christmas romp is

ably

performed by a cast of 22 actors, led by the high-spirited Danny McBride as the childlike Buddy.
— Matthew Yde
Last year, she

ably

completed a half-marathon run with only minimal training.
— Zachary Lewis
Return of Name that Color!
Name that color: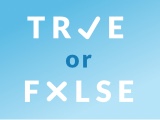 Test your knowledge - and maybe learn something along the way.
TAKE THE QUIZ