Words of the Week
Words of the Week: May 1, 2016
This week's lookups were driven by holidays and politics
---
People look up random words all the time, but sometimes a lot of people look up the same word—usually because of something in the zeitgeist, such as a shared experience or event.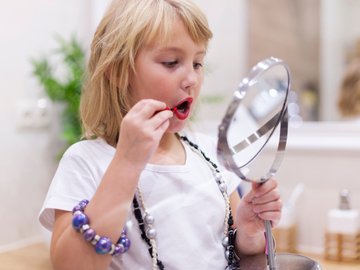 May 1st brought the annual spike in lookups for May Day. The holiday actually consists of multiple holidays which share a date and name, as it's both a celebration of spring and a day that honors working people. It does not have anything to do with the expression mayday.
Lookups for philanderer spiked 2650% on 5/3 after Republican presidential candidate Ted Cruz used the word to describe Donald Trump. The charge must not have stuck: Trump won the Indiana primary, causing Cruz to drop out and lookups for presumptive to skyrocket.
Back to holidays: Cinco de Mayo spiked on Cinco de Mayo.
Back to politics: Hispanic spiked after Trump tweeted a photo of himself with a taco bowl and the caption "I love Hispanics!"
There is no entry in our dictionary for taco bowl.
Fard trended on 5/6. The word means "to paint (the face) with cosmetics"; however, we're pretty sure that's not why people were looking it up.
What words do you think will trend next week?
---