Words of the Week
Words of the Week - 10/16/20
Some of the words that defined the week ending October 16, 2020
---
Welcome to The Words of the Week, in which we look over some of the good, the bad, and the semantically imprecise words that tickled your curiosity this past week. Please note that bad is used here in a vague fashion; we do not really think of any words as bad (although sometimes they are a bit unruly).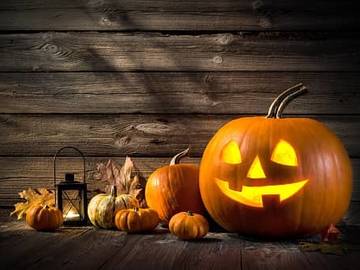 'Pinkerton'
Pinkerton had a big week in lookups, after a private security guard alleged to be connected with the company of this name fatally shot someone at a protest in Denver.
New video shows 'Patriot Muster' Navy vet was shot dead by journalist's Pinkerton security guard after trying to grab his phone to stop him filming confrontation with another protester
— (headline) Daily Mail (London, Eng.), 15 Oct. 2020
Pinkerton is a detective agency, founded in 1850 by Allan Pinkerton (1819-84), a former deputy sheriff of Cook County, Ill. Originally named the Pinkerton National Detective Agency, the Pinkertons started off specializing in railway theft cases. They later broadened their purview and engaged in significant anti-labor union activities. Pinkerton also serves as a synonym of private detective.
'Extrajudicial'
Extrajudicial was much in the news at the end of the week, after President Trump made comments about the killing of a man by US Marshals.
Trump claims — and celebrates — extrajudicial killing of Antifa activist https://t.co/Cn2sZPftyR pic.twitter.com/9qJLvOz8wF

— Rolling Stone (@RollingStone) October 15, 2020
Despite the word's appearance, extrajudicial most certainly does not mean "extra judicial." It has a small range of meanings, including "not forming a valid part of regular legal proceedings," "delivered without legal authority," and "done in contravention of due process of law."
'Virtuous'
The senate hearings for Amy Coney Barrett, the most recent nomination for the Supreme Court, were responsible for a number of words attracting attention. Among these was virtuous.
Citing one of Barrett's dissents as a judge, Klobuchar pointed out that Barrett had written, historically, that voting rights were only afforded to "virtuous citizens." "How would you define the word virtuous?", Klobuchar asked. "Because it doesn't appear in the Constitution. I'm just trying to know what that means, because we're living at a time where a lot of people are having their voting rights taken away from them. So what's virtuous?"
— Gabe Schneider, minnpost.com, 15 Oct. 2020
What indeed is virtuous? The answer to this depends on one's point of view, and which of the many possible meanings of the word is intended. It may mean "having or exhibiting virtue," or "morally excellent." it may also mean "chaste" or "potent." And if we extend our meanings to obsolete ones, the word may also mean "displaying valor." Virtuous (and virtue) may be traced to the Latin word vir, meaning "man.
'Amicus'
Amicus, a shortened form of amicus curiae, also spiked in lookups during Barrett's testimony.
Barrett said she was unaware of the ties between organizations, including those that file amicus briefs with the Supreme Court in cases that raise politically charged issues.
— Melissa Quinn, CBS News, 15 Oct. 2020
Amicus curiae is defined as "one (such as a professional person or organization) that is not a party to a particular litigation but that is permitted by the court to advise it in respect to some matter of law that directly affects the case in question." It comes to English straight from New Latin, in which it means "friend of the court." The plural of amicus (in English) is amici; that of amicus curiae is amici curiae.
'Good old'
Senator Lindsey Graham raised both hackles and eyebrows during the hearings, when he used good old to modify "days of segregation," a comment he later said was meant sarcastically.
Senator Lindsey Graham, who is fighting off an increasingly steep re-election challenge in South Carolina, drew criticism on Wednesday after he invoked the "good old days of segregation" at the Supreme Court confirmation hearing of Judge Amy Coney Barrett.
— Nicholas Fandos, The New York Times, 15 Oct. 2020
Good old (also found spelled good ol' and good ole_) is an idiom, and, as you may have guessed from the spelling variants, is an informal one. It is used before a noun to describe a familiar person or thing with affection or approval.
Our Antedating of the Week: 'brass-knuckled'
Our antedating of the week is brass-knuckled, "inclined to or exhibiting aggression, hostility, or combativeness." Our earliest known use had previously come in 1905, but recent findings show that the word was in use in the 19th century. It exists as an adjective, possibly used with the literal meaning of "wearing brass knuckles," as far back as 1856, and by 1859 may be found clearly used in a figurative manner.
That the reign of terror which has existed in New Orleans, with its slung-shot bullies and brass-knuckled assassins, for the last eighteen months, has proven injurious to its prosperity, must be evident to every reflecting mind.
— Daily Advocate (Baton Rouge, LA), 13 Feb. 1856

To make good sailors keep all brass-knuckled mates at a distance.
— Manchester Daily Mirror (Manchester, NH), 28 Oct. 1858

The late election in New York city shows that the Democracy—the genuine hard-fisted, brass-knucked article—in that city belong to Fernando Wood.
— Chicago Press and Tribune, 9 Dec. 1859
---