---
What to Know

The number 40 is spelled forty despite the fact that four contains a u. Even though it is often misspelled fourty, the only widely accepted spelling of the number is forty.
Hello, everyone. We have an announcement. We are pleased/sorry to report that there is never a u in forty.
That's right: the word for the number 4 is four, but ten times that is 40, which is spelled forty. This is true in all of the vast English language, despite rumors that users of British English like the word to resemble colour (they don't), and despite the frequent appearances of the misspelling out and about.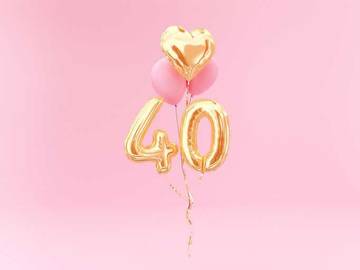 In related facts, the number 14 keeps the u: it's written as fourteen. But fortieth correlates to forty, so it too goes without a u.
There is no good explanation for why forty lacks a u that its near-relation four has. Forty simply is, as American English Spelling author D.W. Cummings calls it, an "ill-formed but accepted spelling." It is, however, also a relatively new spelling.
Origins and Spelling Variants
While the word forty dates back to the language's earliest incarnation, it had many varied spellings over the centuries, and the current spelling forty dates only to the 16th century. The Oxford English Dictionary includes a number of spellings that predate that one. From Old English (English as it existed from the 7th century to around 1100) there are the following:
féowertig

féowurtig

feuortig
But things really got going in Middle English—English as it existed between the 12th and 15th centuries. In texts from that period the OED notes the following spellings:
fowwerrtig

feortig

feowerti (and fowerti)

feouwerti

feuwerti (and fuwerti)

fuerti

feowrti

fourte

fourti

vourti

vourty

forti

fourty

faurty

fourth

fourthy
Modern English brought us other options:
fourtie

fourtye

fortie

forty

vorty
The winner, of course, is forty, nearly the last of the bunch. The logical Middle English relic fourty, hiding most of the way down that long list, lasted until the 18th century, when for reasons unknown it fell out of use. Sometimes that's just how it goes in English.
References:
D.W. Cummings, American English Spelling (Baltimore and London: The Johns Hopkins University Press, 1988), pgs. 28, 31.

"forty." OED Online, https://www.oed.com/view/Entry/73764. Oxford University Press. Accessed 9/24/2019.
---