Usage Notes
'Incommunicado': We Won't Be Silent on the Subject
When you just can't talk right now.
---
Traditionally, to be incommunicado means to be without access to any method of communication. That often applies to someone who is imprisoned, sequestered, or otherwise engaged and having no access to a telephone or other communication device:
"You ain't supposed to have no lawyer yet. You ain't been arraigned, and you can't send for nobody. They can hold you forty eight hours incommunicado, they call it. But if he shows up here, I got to let him see you, you get it?
— James M. Cain, The Postman Always Rings Twice, 1934

Our next destination wasn't connected to Everest Link, Bishnu warned me, as we stuffed our gear into our backpacks. I shot off a couple of messages to friends on Whatsapp letting them know I'd be incommunicado for few days, and switched off my phone.
— Daniel Oberhaus, Motherboard, 31 July 2016

Without a shadow of legal justification, he had hordes of Northern citizens seized on the merest suspicion, or the slightest and most prejudiced hearsay, and held them incommunicado, ignoring the right of habeas corpus and the Supreme Court.
— Robert Penn Warren, Jefferson Davis Gets His Citizenship Back, 1980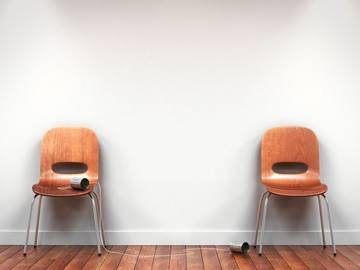 We get incommunicado from Spanish, where it is the past participle of the verb incomunicar, meaning "to deprive of communication."
The notion of constraint or deprivation informs much use of incommunicado, but more and more we see use of the word simply to mean "not communicating" with the suggestion that it is willful. Sometimes some other factor affects that decision, such as illness or a particular social situation:
When I called to inquire about the sales of my most recent novel (my agent had come down with a rare but severe case of avian flu and was incommunicado), Herman let out a braying laugh and said I was responsible for the US. economic downturn.
— Aimee Friedman, in Who Done It?, 2013

Chastity harbors carnal feelings for Ricky, this despite the fact that he claims to have a new girlfriend ("She's really on fire for God!") and didn't write Chastity letters from camp. The reason Ricky was incommunicado, it turns out, is because his summer retreat was held at a facility designed to quell his more Christianity-decried urges.
— Nick Schager, The Daily Beast, 9 Mar. 2019

It was the waste actions, the meaningless chores that seemed to keep her from doing what she wanted to do, might have done … the sense that everyone was incommunicado with everyone else and living on an entirely wrong plane, so that the meaning, the message, the love, or whatever it was that each life contained, never could find its expression.
— Patricia Highsmith, The Price of Salt, 1952

The boys resented coming to see me and decided to be incommunicado. "They don't like shrinks," Mary explained. "That's all right," I answered, straight-faced, "I don't like kids much, anyway."
— David V. Keith, in The Shared Experience of Illness, 1997

Though Dunn went incommunicado after the social media posts, the Richardson government covered tracks with a statement from Mayor Paul Voelker.
— Scott McDonald, Newsweek, 9 Feb. 2019

Once Lauter handled the objection from the Justice Ministry, he left the office, disappeared into a theater, and remained incommunicado for the rest of the evening.
— Mary Elise Sarotte, The Collapse, 2014
Increasingly we see use of incommunicado following the pattern of radio silent, a term that originally applied to a situation where radios are not transmitting (usually due to orders from above), but has similarly expanded to mean a willful removal from participation in public communication (such as by withdrawing from social media).
---