Usage Notes
Are You 'Regretful' or 'Regrettable'?
We hope neither is applicable
---
It has occasionally been noted that the English language is a bit of a mess (as are many other languages). In particular, the way in which our affixes function appears to be some cruel joke, designed to thwart the learner's efforts to speak and write fluently. For instance, there are many adjectives which may end with either -ful or -able, depending on which meaning is desired. We say that something is hurtful to mean that it causes injury, and something else is hurtable if it is capable of being hurt. This may feel quite simple, but there are many similar words which cause no end of trouble.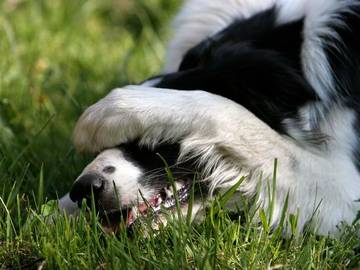 Think back to some recent poor choice, a thing which you now very much wish you had not done. Should you use regretful or regrettable in describing this incident? If you wish to express your remorse for the inappropriate toast you made at that wedding you would describe yourself as regretful ("full of regret"), but were you to describe the toast itself it would be better to refer to it as regrettable ("deserving regret"). Once again, this may seem simple enough, but it causes trouble for a number of English speakers, and understandably so.
Both of these words have adjective suffixes. -able may mean "capable of, fit for, or worthy of" (breakable) or "tending, given, or liable to" (agreeable). -ful has more meanings, such as "full of" (prideful), "characterized by" (peaceful), "having the qualities of" (masterful), and "tending, given, or liable to" (helpful). Careful readers will note that the last one of each word's definition is exactly the same, which perhaps explains where confusion comes from.
Regrettable is the slightly older of the two, with use as far back as the late 16th century; regretful appears in the middle of the 17th.
For there is no stay in it if her majesty put furthe of hir country his hienes rebels, a thing verie regrettable that such a triffle should stay so great a weal.
— Patrick Gray, Letter to William Cecil, 22 Jan. 1584/5

I have seene some take pepper in the nose, forsomuch as they were told that they had a cheerefull countenance; that they looked well; that they had a temperate pulse: to force laughter, because some betraied their recoverie: and hate their health, because it was not regreetable.
— Michel de Montaigne, Essays (trans. by John Florio), 1613

Thou art return'd, but nought returns with thee 
Save my lost joyes regretfull memory.
— Battista Guarini, The Faithfull Shepherd (trans.), 1647
When there is confusion between these words it more often is a case of people using regretful to mean "deserving regret." Such use is more commonly found in speech than in writing.
"It is a regretful turn of events, coming just five days before game time," said Pig Bowl President Irving Heller, assistant director of Metro-Dade Police Department.
— The Palm-Beach Post (West Palm Beach, FL), 26 Jan. 1994

"It is regretful that his great service to this country has been tarred by his actions," Mr. Dreier said in a statement.
— The New York Times, 30 Nov. 2005

To the university's alumni, this backslide stings worse than an Onesimus Henry tackle. Who bears the blame for this regretful state of affairs?
— Hattiesburg American (Hattiesburg, MS), 30 Nov. 1986
In a related vein, the adverbial forms of these words are sometimes found transposed in a similar manner, with regretfully used where regrettably would be more apt. This use may well have been influenced by hopefully, a word which had earlier behaved in a similar fashion.
…seems to have been their last, and regretfully lost, chance to talk with Jenny.
— Mabel F. Hale, New-England Galaxy, Winter 1965

…we regretfully overlooked an announcement….
— Mort Reed, Springfield Union (Springfield, MA), 5 Aug. 1972
If you need a means of distinguishing between these adjectives this is a case where the suffixes may be of assistance. If that wedding toast has left you full of regret you should use regretful to describe yourself in its aftermath, and, as it is a thing which is able to be regretted, the toast itself was regrettable.
---