/

Vocabulary
Greenglass House by Kate Milford Reading Guide
---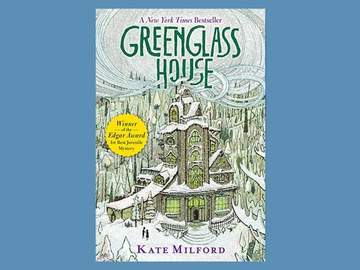 As Winter comes around at the Greenglass House, twelve-year-old Milo, the innkeepers' adopted son starts to notice some mysterious things happening around the inn.
On the first night of winter vacation, the guest bells of the inn unexpectedly ring. And they don't stop. They ring, and ring, and continue to ring until Milo realizes that secret guests are entering. And each one has a story.
For the time time ever, Milo has the ability to learn more about the Greenglass House and everything in it. Eventually, Milo and Meddy, the cook's daughter must string together a series of clues to discover the history and truth about the Greenglass House.
Recommended reading age: 10-12
Vocabulary by Chapter Index
Vocabulary from Chapters 10-12
Discussion Questions
Did you expect the twist at the end? If so, what clues we're you given that helped you figure it out?
How does Milo discover Meddy's true identity?
Milo and Meddy create characters in order to help them solve the mysteries of the Greenglass House. How does this help them? If you were to create a character, what qualities would you give your character?
---