Thesaurus
Synonyms of parleys
(Entry 1 of 2)
1
a meeting featuring a group discussion
held a parley to debate the proposed change in the town's zoning laws
2
an exchange of views for the purpose of exploring a subject or deciding an issue
can we meet for an informal parley to see if we can effect a compromise?
present tense third-person singular of parley
Synonyms of parleys (Entry 2 of 2)
to exchange viewpoints or seek advice for the purpose of finding a solution to a problem
in an effort to win the goodwill of the locals, the developers parleyed with them before finalizing plans for the massive mall
See the Dictionary Definition
Return of Name that Color!
Name that color: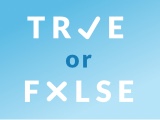 Test your knowledge - and maybe learn something along the way.
TAKE THE QUIZ