Trending:
Lookups spiked
9,900%

on January 7, 2019
Clemency was among our top lookups on January 7th, 2019, after the governor of Tennessee granted this to Cyntoia Brown, a woman serving a life sentence for murder who claims to have been a victim of sex trafficking.
BREAKING: Tennessee governor grants clemency to woman convicted of murdering a man when she was 16. Cyntoia Brown, who says she was a victim of sex trafficking, had been sentenced to life in prison. https://t.co/q68sCNdwd4

— The Associated Press (@AP) January 7, 2019
Our legal definitions of clemency are "willingness or ability to moderate the severity of a punishment (as a sentence)" and "an act or instance of mercy, compassion, or forgiveness." Pardon, on the other hand, is defined (in legal use) as "a release from the legal penalties of an offense," "an official warrant of remission of penalty as an act of clemency," or "excuse or forgiveness for a fault or offense."
In use since the 15th century, clemency comes from the Latin word clemens, meaning "mild" or "calm." It shares this root with inclement, a word which may mean "lacking mildness" in relation to the weather or (less commonly) a person's disposition.
Trend Watch is a data-driven report on words people are looking up at much higher search rates than normal. While most trends can be traced back to the news or popular culture, our focus is on the lookup data rather than the events themselves.
---
What Did You Just Call Me?
Before we went to her house, Hannah told us her aunt was a flibbertigibbet.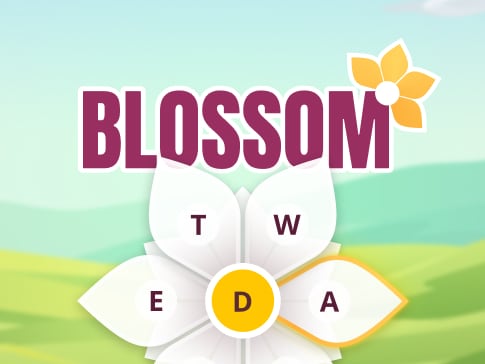 You can make only 12 words. Pick the best ones!
PLAY