Medical Definition of atlanto-occipital
: relating to or being structures (as a joint or ligament) joining the atlas and the occipital bone
The atlanto-occipital joint straddles the spinal cord and the foramen magnum on either side and is V-shaped, slanting caudally and medially.
— Bentley A. Ogoke

, Pain Physician
A blow to the neck by a hockey puck may produce arterial rupture where the vertebral artery penetrates the posterior atlanto-occipital membrane or the dura mater.
— Barry J. Maron et al.

, The Journal of the American Medical Association
Odd Habits and Quirks
Which of the following best describes an easily irritated person?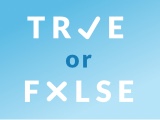 Test your knowledge - and maybe learn something along the way.
TAKE THE QUIZ