al·​pha-lin·​o·​le·​nic acid
ˌal-fə-ˌli-nə-ˌlē-nik-, -ˌlā-
: an isomer of linolenic acid that is an omega-3 fatty acid found especially in seeds (such as flaxseed and soybean) and the oil prepared from them
… the body does convert alpha-linolenic acid from flaxseed oil into the same type of omega-3 fatty acids found in fish oil in a somewhat slow and inefficient process.
Pat Kendall, The Gazette (Colorado Springs, Colorado)
—
abbreviation ALA
Which of the following best describes an easily irritated person?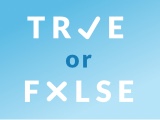 Test your knowledge - and maybe learn something along the way.
TAKE THE QUIZ