variants
also
Apert's syndrome
: a rare congenital condition in which premature closure of the cranial sutures results in malformation of the skull with characteristic facial features (such as widely spaced eyes and a prominent forehead) and fusion and webbing of the toes and fingers
Note: Most cases of Apert syndrome result from a spontaneous mutation in which the defective gene is not present in either parent. In rare cases, the syndrome may be inherited as an autosomal dominant trait, requiring that one parent pass on a copy of the defective gene on a chromosome other than a sex chromosome.
see

acrocephalosyndactyly
Which of the following best describes an easily irritated person?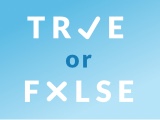 Test your knowledge - and maybe learn something along the way.
TAKE THE QUIZ