Legal Definition of Statute of Frauds
(Entry 1 of 2)
law enacted in England in 1677 to prevent fraud and perjuries by parties seeking to hold another to an alleged obligation. The original law is the basis of statutes that have been enacted in all U.S. states. It required various contracts and causes of action to be evidenced by a writing signed by the party to be charged or by a lawfully authorized agent. Under the original Statute of Frauds, all leases, estates, and interests in land had the effect of estates at will unless evidenced by writing, with the exception of leases for three years or less; such leases, estates, or interests were not to be assigned, granted, or surrendered unless by means of a writing, except when occurring by operation of law. Trusts in land were held to the same basic terms. Causes of action based on a promise to marry or to answer for damages or for the debt, default, or improper or negligent conduct of another were to be evidenced in writing. Contracts for the sale of land were to be in writing; and contracts for the sale of goods above a certain amount were to be evidenced by the receipt of goods or giving of value by the buyer or by writing. Contracts that could possibly be performed in a year did not need to be in writing.
Legal Definition of statute of frauds (Entry 2 of 2)
1
often capitalized S&F
a
: a state law modeled on the English Statute of Frauds or dealing with the enforcement and requirements of agreements in particular circumstances — see also

Statute of Frauds

— compare

main purpose rule

,

part performance

at

performance
Note: There are many statutes of frauds, but use of the term often implies a single entity. This is at least partially due to the great stature of the original law, which represents the general principle that a contract must be in writing to be enforceable.
b
: a provision in the Uniform Commercial Code under which a contract for the sale of goods for $500 or more is not enforceable unless signed by the party sought to be held to it or by an authorized agent
2
: a defense employing a statute of frauds
Difficult Spelling Words Quiz
Which is the correct spelling?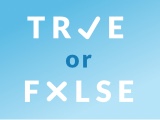 Test your knowledge - and maybe learn something along the way.
TAKE THE QUIZ