New York Times Co. v. Sullivan
U.S. Case Law
Legal Definition of

New York Times Co. v. Sullivan
376 U.S. 254 (1964), held that even false statements about public officials were entitled to protection under the First and Fourteenth Amendments (freedom of speech; equal protection of the laws) unless "actual malice" could be demonstrated. Sullivan was a Montgomery, Alabama, police commissioner who was implicated (although not named directly) in an ad by a civil rights group published in the New York Times. The ad was highly critical of the Montgomery police department, causing Sullivan to sue for libel and defamation of character. The Court, however, held that any public official who sues for damages because of an alleged falsehood must prove that the falsehood had been issued with the knowledge that it was false or with reckless disregard of whether it was false or not. The Court found no such malice on the part of the Times. Ten years later, in Gertz v. Robert Welch, Inc., 418 U.S. 323 (1974), the Court affirmed the right of private individuals as opposed to public persons to recover libel damages when only fault rather than "actual malice" is proven.
Difficult Spelling Words Quiz
Which is the correct spelling?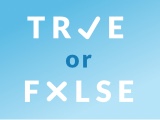 Test your knowledge - and maybe learn something along the way.
TAKE THE QUIZ