11 U.S.C. § 101 et seq.
| (1978)
Legal Definition of Bankruptcy Code
title of the U.S. Code governing insolvency and debt adjustment. Individuals, whether merchants or not, as well as private corporations, with the exception of certain financial institutions, are subject to the Bankruptcy Code. A number of federal and state legislative acts during the 19th century laid the basis for the code, but it was not until the development (beginning in the 1960s) of the Bankruptcy Reform Act of 1978, 92 Stat. 2549 (1978), which enacted title 11, that the laws were systematically reviewed and codified. The Code defined bankruptcy procedure and strengthened the hand of bankruptcy judges. Chapter 7 of the code governs liquidation, in which assets are sold and the proceeds are given to creditors. Chapter 9 governs the adjustment of debts of a municipality. Chapter 11 governs corporate reorganization, in which debts are temporarily frozen and business is consolidated as part of a court-approved plan to pay off creditors. Chapter 12 governs the adjustment of debts of a family farmer with regular annual income, and functions much like Chapter 13. Chapter 13 governs wage earners' bankruptcy, in which debts are paid off from disposable income while the court controls other assets. Certain state exemptions to the federal code also exist and vary widely. Chapter 7 and Chapter 13 bankruptcy laws were amended in 2005.
Odd Habits and Quirks
Which of the following best describes an easily irritated person?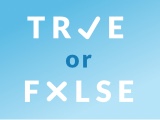 Test your knowledge - and maybe learn something along the way.
TAKE THE QUIZ