Essential Meaning of vocabulary
1
: the words that make up a language
the basic vocabulary of English
2
: all of the words known and used by a person
She has learned a lot of new vocabulary.
He has a large/wide vocabulary. [=he knows and uses many words]
See More Examples
He has a somewhat limited vocabulary.
Reading helped to expand/improve her vocabulary.
Our

passive vocabulary

[=the words we understand] is larger than our

active vocabulary

. [=the words we use ourselves]
3
: words that are related to a particular subject
the vocabulary of the art world
The Internet has given us a whole new vocabulary.
Full Definition of vocabulary
1
: a list or collection of words or of words and phrases usually alphabetically arranged and explained or defined :

lexicon
The

vocabulary

for the week is posted online every Monday.
2
a
: a sum or stock of words employed by a language, group, individual, or work or in a field of knowledge
a child with a large

vocabulary
the

vocabulary

of physicians
a writer known for employing a rich

vocabulary
b
: a list or collection of terms or codes available for use (as in an indexing system)
… the oldest Sumerian cuneiform writing could not render normal prose but was a mere telegraphic shorthand, whose

vocabulary

was restricted to names, numerals, units of measure, words for objects counted, and a few adjectives.
— Jared Diamon
3
: a supply of expressive techniques or devices (as of an art form)
an impressive musical

vocabulary
Name that Thing: Flower Edition
Name that flower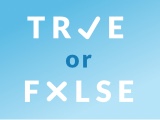 Test your knowledge - and maybe learn something along the way.
TAKE THE QUIZ