: not capable of being played or suitable to be played : not playable
a golf course rendered

unplayable

by heavy rains
dealt an

unplayable

card
music so complex as to be almost

unplayable
Service is my strong point at tennis. I am inaccurate, but vigorous, and occasionally send in a quite

unplayable

shot.
— P. G. Wodehouse
found the ball in an

unplayable lie

[=a position that does not allow a shot to be made]
Odd Habits and Quirks
Which of the following best describes an easily irritated person?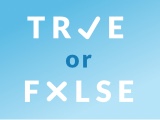 Test your knowledge - and maybe learn something along the way.
TAKE THE QUIZ