Example Sentences
Recent Examples on the Web
Not to be confused with feathers, down comes from the undercoat of ducks or geese.
Lexie Sachs, Good Housekeeping, 12 Aug. 2022
The cover is made of a polyester fabric with a waterproof undercoat, and has double-stitched seams to prevent damage from water from seeping in.
Kylee Mcguigan, Popular Mechanics, 11 Aug. 2022
This dog, originally bred as a cold-weather hunting companion with a dense undercoat and harsh outer coat, can often be independent and stubborn, but will remain protective and loyal to its family.
Mattie Schuler, Outside Online, 6 Dec. 2013
Hertzko's brush has fine, bent-wire bristles that are able to get deep into your pet's coat and even grooms the undercoat without aggravating their skin.
Caitlyn Hitt, PEOPLE.com, 24 June 2022
Masterful herders, who offer generations worth of skill, use a combing technique to shear the undercoat, delicately done by hand.
Cassell Ferere, Forbes, 21 Apr. 2022
Always ready for adventure—especially in the snow—the high-energy Norwegian Elkhound has a smooth outer coat and a wooly undercoat.
Mattie Schuler, Outside Online, 6 Dec. 2013
Like the rest of their body, their tail is covered in a dense woolly undercoat with long, coarse guard hairs.
Corryn Wetzel, Smithsonian Magazine, 11 Mar. 2022
Cashmere came from the undercoat of superfine fibres on the underbelly of other goats.
Terrance Hayes, The New Yorker, 24 Jan. 2022
See More
Last Updated: 25 Aug 2022
Which of the following best describes an easily irritated person?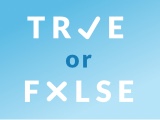 Test your knowledge - and maybe learn something along the way.
TAKE THE QUIZ