: not feeling or showing agitation, worry, or annoyance : not bothered
… for a young director, he seems increasingly

unbothered

by the problems of youth.
— Anthony Lane
… [walruses] lie torpid, eyes closed, silent,

unbothered

by the flies and feces coating their extravagant flanks.
— Richard Matthews
Odd Habits and Quirks
Which of the following best describes an easily irritated person?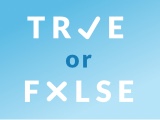 Test your knowledge - and maybe learn something along the way.
TAKE THE QUIZ