: either of a pair of large mixed nerves that are the fifth cranial nerves and supply motor and sensory fibers mostly to the face
called also trigeminal
Example Sentences
Recent Examples on the Web
Amy Tomasulo was diagnosed in 2001 with trigeminal neuralgia, intense pain caused by irritation of the trigeminal nerve in the head, one of 12 pairs of nerves attached to the brain.
Darcel Rockett, Chicago Tribune, 29 Oct. 2022
Brooks' team harnessed the trigeminal nerve to create temperature illusions in VR.
Wired, 2 Aug. 2022
Trigeminal neuralgia is a type of nerve pain that affects the trigeminal nerve, which is responsible for facial sensation and movement.
The Salt Lake Tribune, 24 May 2022
In early 2020, Hines was also diagnosed with trigeminal neuralgia, which is an extremely intense pain in the trigeminal nerve on the side of the face.
Amy Marturana Winderl, SELF, 18 Mar. 2022
Trigeminal neuralgia is a pain syndrome involving the trigeminal nerve, which provides the sensation to the face in three bands, called divisions of the nerve: the eye and scalp, upper jaw and nose, and lower jaw and ear.
Dr. Keith Roach, oregonlive, 16 Aug. 2021
Researchers have targeted the vagus nerve, which runs from the neck to the abdomen and helps control mood, immune responses, digestion and heart rate, and the trigeminal nerve, which transmits sensory information to the face and jaw.
Robert Lee Hotz, WSJ, 13 Aug. 2021
Mint, for example, stimulates the trigeminal nerve.
Dr. Samuel Rothman, ABC News, 10 Apr. 2021
These can include stimulating saliva with umami flavor and stimulating the trigeminal nerve, which amongst other roles, regulates spicy-food sensations like stinging, cooling or even burning.
Dr. Samuel Rothman, ABC News, 10 Apr. 2021
See More
Last Updated:
- Updated example sentences
Which of the following best describes an easily irritated person?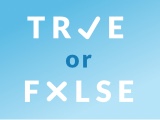 Test your knowledge - and maybe learn something along the way.
TAKE THE QUIZ