Definition of

to subject (someone or something) to
1
: to cause or force (someone or something) to experience (something harmful, unpleasant, etc.)
They are suspected of subjecting their children to abuse.
The test involved subjecting the sample to intense heat.
—
often used as (be) subjected to
The prisoners were subjected to torture.
During the hurricane, many buildings were subjected to 100 mile-per-hour winds.
No one should have to be subjected to my uncle's bad jokes.
2
: to bring (someone or something) under (one's control or rule)
Alexander the Great subjected much of Europe and Asia to his rule.
He subjected her to his will.
Odd Habits and Quirks
Which of the following best describes an easily irritated person?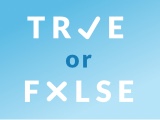 Test your knowledge - and maybe learn something along the way.
TAKE THE QUIZ