1
: those ones : those people, animals, or things
They

dance well.
What do

they

want to do?
They

aren't as popular as

they

once were.
2
—
used to refer to people in a general way or to a group of people who are not specified
You know what

they

say.
People can do what

they

want.
They

say the trial could go on for weeks.
He's as lazy as

they

come.
3
a
—
used with a singular indefinite pronoun antecedent
No one has to go if

they

don't want to.
Everyone knew where

they

stood …
— E. L. Doctorow
b
—
used with a singular antecedent to refer to an unknown or unspecified person
An employee with a grievance can file a complaint if

they

need to.
The person who answered the phone said

they

didn't know where she was.
c
—
used to refer to a single person whose gender is intentionally not revealed
A student was found with a knife and a BB gun in their backpack Monday, district spokeswoman Renee Murphy confirmed. The student, whose name has not been released, will be disciplined according to district policies, Murphy said.

They

also face charges from outside law enforcement, she said.
— Olivia Krauth
d
—
used to refer to a single person whose gender identity is nonbinary (see

nonbinary

sense c

)
I knew certain things about … the person I was interviewing.…

They

had adopted their gender-neutral name a few years ago, when

they

began to consciously identify as nonbinary—that is, neither male nor female.

They

were in their late 20s, working as an event planner, applying to graduate school.
— Amy Harmon
Challenging Words You Should Know
Often used to describe "the march of time," what does inexorable mean?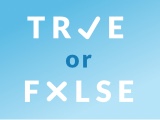 Test your knowledge - and maybe learn something along the way.
TAKE THE QUIZ